Wake Smith Solicitors private client director Colleen Dooney has been appointed as a trustee of Age UK Sheffield.
She joined the board of a local charity, bringing her 12 years of legal experience and technical knowledge of estate administration, inheritance tax planning and wills and powers of attorney.
In this role, she will provide insight into issues affecting older people, enabling the charity to offer valuable support to the older population.
Dooney said: "I have seen the positive difference age UK Sheffield has made in the community, and I know what a lifesaver the services are for many older people. I am excited to be part of a team that is going from strength to strength.
"My legal experience includes supporting older people." It will benefit the charity as it continues to work towards its mission to make Sheffield a place where everyone can enjoy later life.
She joined Sheffield law firm Wake Smith in 2021 as an associate and was immediately promoted to director in the seven-strong private client team dealing with all aspects of non-contentious private client work.
David Campbell, Chairman of Age UK Sheffield, said: "The staff and trustees of Age UK Sheffield look forward to working with Colleen. Her experience and knowledge of working with older people will be extremely valuable to the organization."
Other Age UK Sheffield trustees are Melanie Perkins, Sarah Fulton Tindall, Tim Furness, Steve Naylor, Naomi Sampson, Jason King and Lisa Whitworth.
:::
International Personal Finance PLC (IPF Plc) has appointed Aileen Wallace as an independent non-executive director.
She has extensive experience in financial services and retail technology in both executive and non-executive capacities.
Wallace is currently a non-executive director at Hodge Group and Hodge Bank, as well as Target Group Ltd, a digital transformation and services business owned by Tech Mahindra.
She previously had a long career in retail financial services, primarily at Clydesdale Bank and National Australia Bank.
Leeds-based IPF Plc has also confirmed that John Mangelars has informed the Board of his intention to resign as a director with effect from 20 December 2022 in order to devote more time to his other business interests.
Stuart Sinclair, Chairman of IPF Plc, said: "On behalf of the IPF Plc Board, I would like to express my gratitude to John for his valuable contribution during his tenure at IPF Plc and wish him success in all his future endeavours.
"At the same time, I welcome Eileen to the board and I very much look forward to working with her as we continue to strengthen our board team."
"The Board recognizes the importance of strong corporate governance to support and support IPF Plc's long-term prospects, and the appointment of this new independent non-executive director reinforces our key commitment in this regard."
"Ailey's insight will be valuable as we continue to execute our strategy to build a better world through financial inclusion by providing our customers with accessible and affordable credit."
:::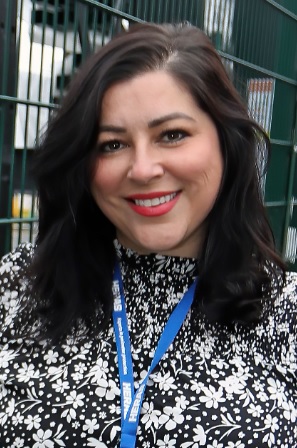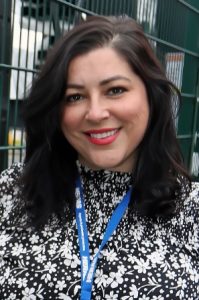 Heras, a provider of permanent and mobile perimeter security solutions, has appointed Helen Bittel as its newly created Head of UK Sales with a remit to 'build for growth'.
She brings almost 20 years of senior sales experience in the construction industry to the role at the Doncaster-based company, which is looking to continue to build momentum around the sales and support of core products including perimeter fencing, gates, bollards and barriers.
She joins from a social housing specialist on construction sites, where she was responsible for developing major accounts – and building strong working relationships with tier one contractors.
Before that, she worked her way up the UK's leading suppliers of temporary and permanent modular buildings.
Bittel said: "I have joined Heras at an exciting and pivotal time. There is so much room to move this business forward because of the clarity around the product, the quality, our competitive pricing and delivery times.
"I look forward to partnering with new and existing customers to demonstrate why we are Europe's leading provider of permanent and mobile perimeter protection solutions."
"Heras has recruited some very talented people to complement the existing team, and it is a very exciting prospect to be part of a team that will continue to improve."
Heras UK manager David Owen added: "We want to build for growth and Helen is key to that.
"Heras in the UK has come through the other side of a period of transformational change, and we are much better and stronger for it, as we are much better equipped to be sharper and more agile in our ability to respond to our customers' needs.
"This will be the platform from which we will continue to grow."