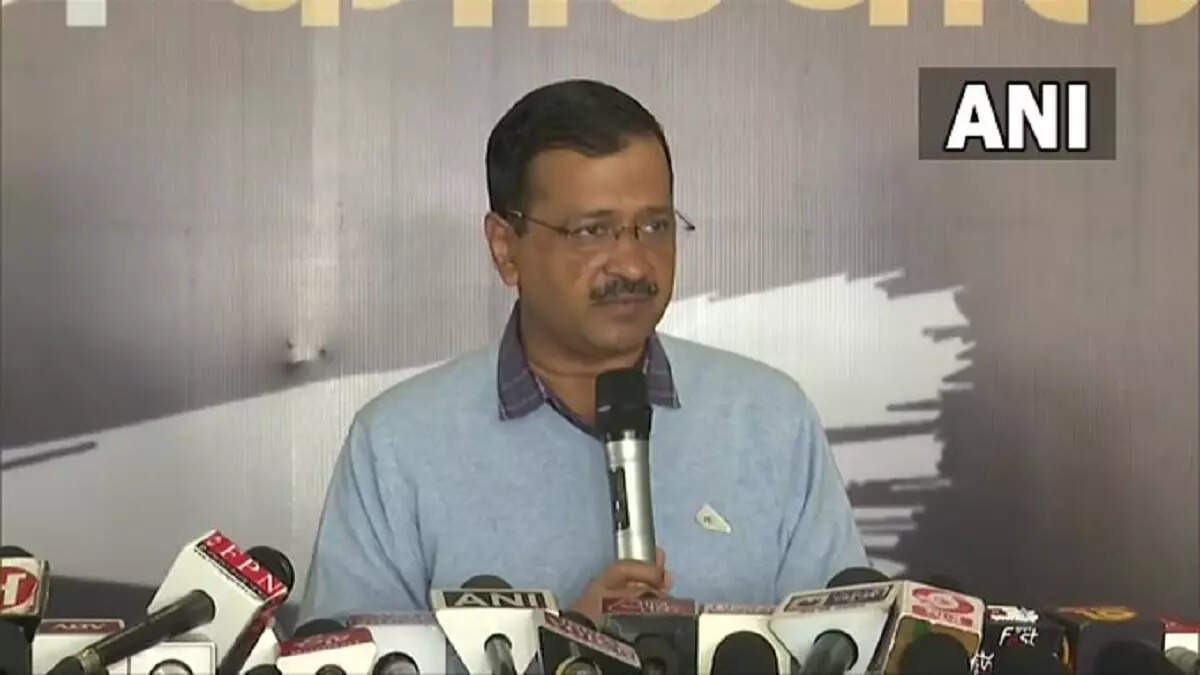 Photo: ANI
New Delhi: Delhi Governor V.K. Saxena has directed his general secretary to recover Rs 97 crore from the Arvind Kejriwal-led Aam Aadmi Party for a political ad it published "in the garb of a government ad".
Saxena's directive is still being "violated" by the AAP government as per the Supreme Court's 2015 order, Delhi High Court's 2016 judgment and the 2016 Government Commission for Regulation of Content in Advertisements (CCRGA) order.
According to ONZ, this is a gross misappropriation of government funds for the benefit of a political party and is also disrespectful to the Supreme Court and the High Court.
The Delhi government's Department of Information and Publicity (DIP) said it had spent or booked Rs 97.14 crore (Rs 97,14,69,137) under the 2016 guidelines of the CCRGA set up by the Ministry of Information and Broadcasting. account of "inappropriate advertising".
Of this, Rs 42,26,81,265 crore had already been released by the DIP, while Rs 54.87 crore of published advertisements remained unpaid.
According to the order, the DIP directed AAP to immediately pay Rs 42.26 crore to the exchequer in 2017 and pay the pending Rs 54.87 crore directly to advertising agencies or publications within 30 days, the LG order said.
"However, five years and eight months have passed, the People's Democratic Party has not fulfilled the order of the People's Democratic Party. This is serious because the public funds have not been allocated to the state budget despite the fact that there was a clear order. This is a contradiction. The legal order of a registered political party overrides the judiciary. is not only offensive but also not conducive to the health of good governance," the order added.
In 2015, the Supreme Court issued guidelines to regulate government advertising and eliminate inefficient spending.
After that, in 2016, the Ministry of Information and Broadcasting established the State Advertising Content Regulatory Committee with three members to regulate advertising content and eliminate inefficient expenditure of budget revenue.
The CCRGA probed the advertisements published by the DIP and issued an order in September 2016, identifying advertisements in "serious violation of the guidelines" set by the apex court.
After that, the CGD scrutinized the advertisements published by the DIP and issued an order in September 2016, directing the DIP and GNCTD to identify certain advertisements that "clearly violated" the guidelines laid down by the apex court and calculate the amount spent by them. in such advertisement, and revive the same from the Aam Aadmi Party.