December 23, 2022

Reading time: approx. 9 minutes
Listen this Christmas, be Santa Claus for your family and be a gift of a secure financial future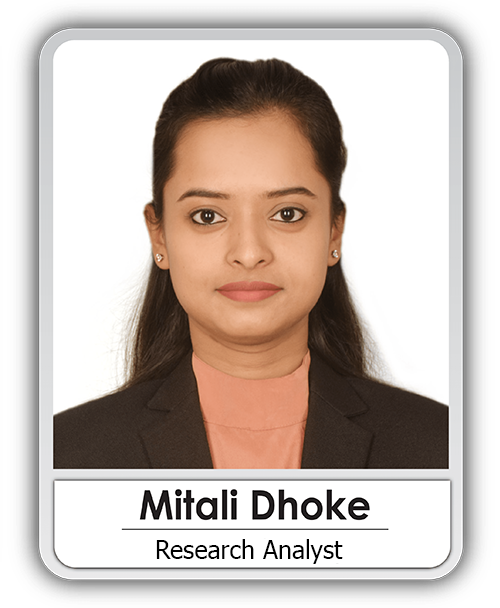 The festive season is here and Christmas – the festival of love, joy, chocolate, plum cakes, gifts and surprises – is just around the corner. Christmas has always been about the spirit of giving and spreading love and care, and the day symbolizes the togetherness, appreciation and warmth we share with each other.
Christmas is a time when individuals are surprised with gifts. Some play the role of 'Secret Santa' and leave gifts under the Christmas tree for their loved ones. Gift giving is not limited to dry fruits, gadgets and clothes. Protecting their financial future is the most effective way to show how much and how much you care for them. People often overlook monetary gifts when it comes to gift giving, but they go a long way to secure the future of your loved ones and thus make a great gift.
As the IMF and World Bank report, given continued macroeconomic instability and the growing risk of a global recession in 2023, it is wise to focus on the financial security of your loved ones. This will prepare you for the obstacles that may arise in the coming year. Improving your financial situation in the coming year will help your financial security and lead to a more secure financial future.
So, if you want to elevate this Christmas season, put on the red suit literally or figuratively and be your family's Santa Claus and give them a secure financial future. Choose unique and thoughtful gifts that bring financial security and provide real value over the usual commodity items. This article discusses the various financial gifts you can give your loved ones this holiday season.
1. Best Insurance Cover –
Having adequate insurance coverage is the best way to manage risks and protect the future of your family/loved ones. Insurance is the most effective strategy to cover your life and health risks. Insurance coverage should be part of your financial plan, especially if your family depends on your income to cover monthly expenses.
In light of rising health care costs, providing health insurance not only protects the beneficiary, but also provides tax benefits and increases savings. According to recent news reports, a wave of infections is spreading in China, raising the risk of a global pandemic. At present, it seems unlikely that new strains of covid emanating from the wave of infections in China will affect India. However, it suggests that government caution may still be in place. As a result, the best insurance cover in the name of loved ones or family members will be a great cash gift this Christmas.
The Indian market currently has options on healthcare plans, with many insurance providers offering family floating healthcare plans designed to cover senior family members in particular. Remember that not all insurance policies are the same; Check the terms and conditions carefully to ensure that the insurance coverage is comprehensive for your needs.
2. Emergency fund
One way to give yourself and your family real peace of mind in 2023 is by setting up an emergency fund. With ever-increasing geopolitical risks and recessionary risks, economic growth is likely to slow down. This can lead to many financial challenges, and if inflation continues to rise, the cost of living will become more expensive, forcing many households to spend more money on essentials like groceries or gas. Therefore, it would be wise to keep your financial stability as a contingency to continue in case of any unforeseen event.
An emergency fund acts as a safety net in an easily accessible savings account or liquid funds, which you can tap into when unexpected expenses arise. If you're in a tight spot, having a reserve fund that you can access easily means you don't have to resort to expensive loans. Even if your source of income is uncertain, this reserve will meet your family's financial needs. Ideally, your emergency fund should cover 12-24 months of household expenses including loan EMIs.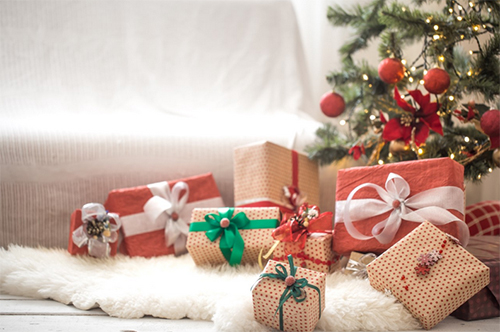 Image source: www.freepik.com
Join now. PersonalFN is now on Telegram. Join today for 'Daily Wealth Letter' and exclusive updates on mutual funds
3. Mutual fund SIP in the name of loved ones
In today's environment, where economic uncertainty and inflation are eroding the purchasing power of our hard-earned money, it's important for you to make productive investments that offer better inflation-adjusted returns (also known as true rates of return). They are tax efficient and enhance the wealth creation journey.
Strategic Investment Plans (SIPs) are the best way to invest in mutual funds. This Christmas, instead of giving expensive material gifts to your family members, consider investing in a mutual fund SIP in their name. This will be a wonderful financial gift to help your loved ones in wealth creation and achieve their financial goals in life. for instance:
You can draw a SIP in your children's name aimed at their higher education or wedding expenses. Several fund houses have launched mutual fund schemes dedicated to child-related goals, such as the 'Children's Gift Fund'; You can invest in the one that suits your needs.
You can consider investing in SIP in your spouse's name through mutual funds for retirement planning. This Christmas, give your spouse the security of a stress-free retirement and happy golden years. Plan wisely for your retirement and choose appropriate investment avenues.
You have to estimate the amount of money needed to achieve each goal within the given time frame. I recommend the PersonalFN SMART Fund Explorer, which takes the hassle out of choosing mutual funds and helps you plan mutual fund investments wisely with your financial goals.
4. Gift gold in a special way
Gold is always a symbol of wealth; It is considered a 'safe haven' in times of economic uncertainty and is an effective portfolio diversifier. Gifting this precious yellow metal will serve as a store of great value to your loved ones and will be deeply appreciated.
This Christmas, consider gifting gold in a unique way and opt for the smart option of investing in Gold ETF and/or Gold Savings Funds or Sovereign Gold Bonds in your family member's name. Investing in Gold ETFs and/or Gold Savings Funds provides an opportunity to invest in gold at the current market price without incurring any premium on buying physical gold. You don't need to worry about storage, security and quality. Over the long term, gold has grown as an asset and performed reasonably well, highlighting gold ownership as an investment option.
5. Give a financial literacy tool
Financial education plays an important role in everyone's life; It equips you with financial awareness to use your hard-earned money more effectively and make informed financial decisions that improve your financial health.
This Christmas, consider giving your loved ones the most valuable gift of investing in improving their financial literacy. This will help them understand the nuances of financial planning, master money management skills and achieve their intended financial goals. From researching the Internet, enrolling in a class, reading financial books, or subscribing to personal finance newsletters, there are many ways to improve your financial literacy.
It is important to teach children about money management at an early age. This will make them realize the value of hard earned money and not think it grows on trees. So give your kids a few money-related board games like Monopoly, Game of Life (similar to Monopoly), Cash Flow (inspired by Robert Kiyosaki's Rich Dad, Poor Dad teaches you how to take control). finance) etc.
Additionally, you can enroll your family members in an online course that offers a unique opportunity to learn the basics of money management.
Let this Christmas 2022 be a reason for you to play the role of 'Secret Santa' and lead a financially secure life for your family/loved ones.
Merry Christmas everyone!
PS: We at PersonalFN understand that not everyone is financially savvy. Here we encourage you to develop and enhance your financial knowledge and become your family's 'financial guardian'. You will understand the components of financial planning to become your own financial planner.
And if you're wondering how to be that financial guardian for your family, PersonalFN's latest special initiative, "Certified Family Guardian," organized into eight modules with 24 extensive videos, will help you get all the necessary tools and learning modules to get better at managing your finances. It also offers several other benefits that help you make informed investment decisions. Read here for complete details…
So, if you want to give your loved ones a meaningful financial gift that they'll cherish and help secure their financial future, you should sign up for the "Verified Family Keeper" program on their behalf today!
warm greetings,
Mithali Dr

Research analyst