2023 Black Engineer of the Year Awards The Science, Technology, Engineering and Mathematics (STEM) Selection Committee has announced the winners of the STEM Awards for the thirty-seventh annual Black Engineer of the Year Awards (BEYA). This year's recognition program drew nominations from top employers for STEM employees in the private and non-profit sectors and higher education sectors.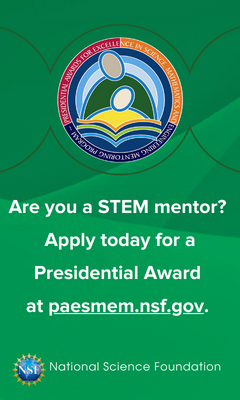 The winners were selected by a peer-reviewed selection committee drawn from a diverse group of scientific and technical leaders and top supporters from 15 ABET-accredited Historically Black colleges.
Hosted by Career Communications Group US Black Engineer and Information Technology magazine, the 15-member Council of Historically Black Colleges and Universities (HBCU) Engineering Deans, and Lockheed Martin Corporation, the 37th Annual BEYA STEM Conference will take place February 9-11, 2023.
The three-day event unites thousands of students, college representatives, professionals and leaders in science, technology, engineering and mathematics (STEM). There will be seminars and workshops, networking opportunities and a popular career fair of the conference, providing access to key employers.
The conference will conclude with the BEYA Gala on Saturday, February 11, where Colin Parris, Ph.D. will receive the top award as Black Engineer of the Year. Dr. Parisi is Senior Vice President and Chief Technology Officer of GE Digital. He is recognized for his remarkable achievements and achievements in STEM.
2023 BEA STEM Conference Award Winners
Career Achievement in Government
lamar garrett
Chief, Chemical Biological Center Field Element
US Army Combat Capabilities Development Command Analysis Center
Captain Kimberly Jones, US Navy
reactor officer
USS Dwight D. Eisenhower (CVN 69)
Career Achievement in Industry
Wole Akinyemi, Ph.D.
Executive Director, Research & Technology
Cummins Inc.
Cleophus Thomas Jr.
VP, Director of Operations, Global Digital Center of Excellence
Jacob

Chairman's Award
justin simpson
Director, Data Security
Walmart Global Tech

community service
Dr. Lewis Pate, Jr.
enterprise solution architect
CACI International, Inc.
Anike L Sakariawo
Founding Executive Director
Seek Foundation
dave barkley affirmative action
Scott Dratch
Vice President of Human Resources for Corporate and International
The Boeing Company
Odetta Scott
Indirect Procurement – Associate Director
Raytheon Technologies
Dean's Award
Larry O. Harris
PEO-C4I/PMW-120, Assistant Program Manager-Testing and Evaluation
Naval Information Warfare Center-Pacific (NIWC-PAC)
Educational Leadership – Corporate Promotion of Education
nathaniel price
Environmental Engineer / Project Manager
Jacob
Entrepreneurial Fellow
Stella McDonald
project engineer
Jacob
lifetime Achievement Award
Captain Melvin Ronald Smith
Executive Assistant to the Commander, US Indo-Pacific Command
us Navy
most promising engineer in government
kellan berry
Aerospace Engineer (Propulsion Systems)
Air Force Civilian Services-AFLCMC/LPS
Lieutenant Timothy C. Horton
assistant public works officer
US Navy, Naval Facilities Engineering Systems Command-Washington, DC
Most Promising Engineer in the Industry
kendrick garmon
software Engineer
lidos
Zephaniah Horton
System Engineer, Sr.
Lockheed Martin
most promising scientist in government
Lindsay McMillan-Brown, Ph.D.
research electrical engineer
National Aeronautics and Space Administration
Jamesa Stokes, Ph.D.
aerospace materials research engineer
National Aeronautics and Space Administration
Most Promising Scientist in the Industry
houda kerkoub
senior aviation data scientist
MITER Corporation
Outstanding Technical Contribution to Government
Kelly Thomas Davis, Sr.
Principal Information Technology Specialist
US Army Communications-Electronics Command Software Engineering Center
crystal hayden
Deputy Chief, Office of Contract and Program Management Oversight
National Security Agency
Outstanding Technical Contribution to the Industry
Nalini Ambrose
Department of VA Health Systems and Strategy
MITER Corporation
Bridget Beamon
Principal Systems Engineer
Raytheon Technologies
Siraj M. Hasan
Director/Principal – National Cyber ​​Market Lead
booz allen hamilton
Excellent Metaverse Chief Technology Officer
Ernest L Smiley
Chief Data Scientist and CISO
Kingdom Capital
Pioneer Award
Wendell Foster
Executive Director/
Joint Force Headquarters Department of Defense Information Network (JFHQ-DoDIN)
President's Award
chauncey mackintosh
Vice President and General Manager, Training and Logistics Solutions
Lockheed Martin
Professional Achievement in Government
Dr. Page Brown
Specialist Electrical Engineer and Diversity, Equality, Inclusion and Related Programs Manager
United States Food and Drug Administration
Patrick G. Taylor, Ph.D.
Head, Propulsion Test Branch
US Army Combat Capabilities Development Command-Aviation and Missile Center
Professional Achievement in Industry
Sean Bradshaw, Ph.D.
companion, continuous propulsion
Raytheon Technologies
Candice M. Smith, PMP
Director, Engineering Strategy & Operations
The Boeing Company
research leadership
Bianika Pires, Ph.D.
Lead Modeling and Simulation Engineer
MITER Corporation
Senior Technology Fellow
cedric mann
Consulting Engineer Systems Architect—Tech Fellow
Northrup Grumman Corporation
Mrs. Danielle Stephenson
Principal R&D Systems Engineer
Sandia National Laboratories
Student Leadership – Undergraduate Level
aaron williams
graduate student
Prairie View A&M University
Technical Sales & Marketing
everton swearing in
Global Head of Sales, 2-Wheeler and Powersports Customer Group
Vitesco Technologies USA, LLC