[ad_1]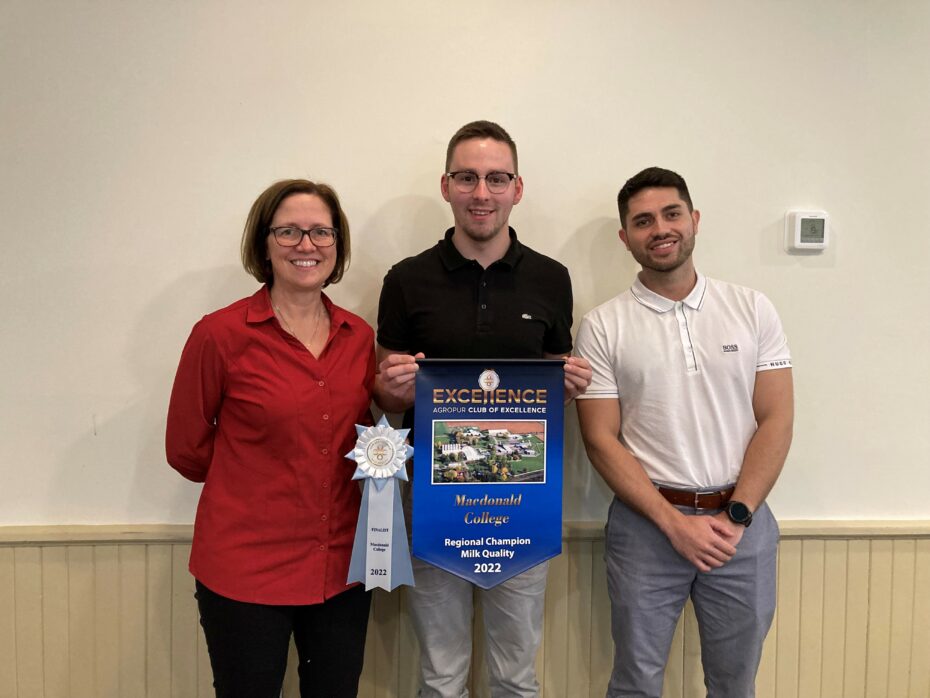 Macdonald Campus Dairy Unit has been awarded the title of Regional Milk Quality Champion Club by dairy industry giant Agropur.
In accepting the award at the regional meeting on November 25, Natasha Lapointe, animal science coordinator for the dairy department, cited her team's commitment to maintaining high standards.
"What makes us successful is our team, who are dedicated to their work and the health and well-being of our animals," said Lapointe, who was honored earlier this year with the top technical administrative and support staff award. Library assistants and nurses category.
Located in Sainte-Anne-de-Bellevue, the farm, which has a dairy herd of 75 primarily Holstein cows, has been part of McGill since 1907. Apart from producing award-winning milk, it is an important place for research and purpose. Education at the Faculty of Agriculture and Environmental Sciences.
Enduring success in difficult times
Each year, Agropur's regional milk quality awards are presented to just 14 farms from a field of more than 2,900 dairy farmers in Quebec, Ontario, New Brunswick, Nova Scotia, Newfoundland and Labrador. Regional champions are decided after rigorous milk quality analysis and dairy evaluation.
No stranger to recognition, Mac's campus farm has won the award eight times since 2008, including the past three years — all made notable by the added challenges posed by the COVID-19 pandemic.
"We are very proud to have achieved and maintain such high quality standards, especially with the added challenge of research, teaching and student-staff transitions," said Lapointe.
The Grand Champion of Milk Quality will be announced at the Agropur Annual General Meeting on February 8, 2023.
[ad_2]

Source link