The Municipality of Chatham-Kent has hired a new general manager of infrastructure and engineering services who will begin in mid-January 2023.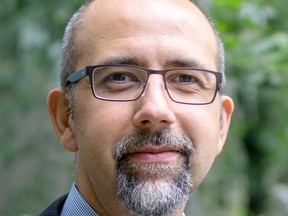 article content
The Municipality of Chatham-Kent has appointed a new General Manager of Infrastructure and Engineering Services.
article content
Michael Duben, Chatham-Kent's top administrator, announced in a media release Monday, "I am very pleased to announce that we have hired Mr. Has finalized an employment contract with Edward Soldo."
Soldo is a professional engineer who comes to Chatham-Kent from the city of Hamilton, where he held the position of chief roads officer, the release said. He will start his new role in Chatham-Kent in mid-January.
With prior leadership and management positions with the City of London, City of St Thomas, County of Haldimand, and Region of Halton, Soldo brings considerable experience across transport, operations, asset management, construction, drainage and other public works disciplines. Release added.
article content
Soldo earned a bachelor's degree from McMaster University before earning a Diploma in Public Administration from Western University and a Master's Certificate in Municipal Leadership from York University.
Duben said Soldo is an avid cyclist and also volunteers with several professional technical organizations, and is currently the district director of Canada with the Institute of Transportation Engineers.
"We are very excited to add Edward's wealth of experience to our already experienced executive management team effective Tuesday, January 17, 2023," Duben said.
Soldo is replacing Thomas Kelly, who abruptly left the municipality in March. Kelly's March 2022 exit came Following confirmation that Ontario's Ministry of Labor was in the midst of an investigation into a complaint of harassment involving a high-ranking municipal employee.
article content
Duben commended the efforts of Engineering Director Chris Thibert and Public Works Director Ryan Brown, "who have done a remarkable job transitioning the role of acting general manager over the past nine months."
The Administrator also recognized and thanked Tomo Matešić, President of Antegrus Transmission, and Tim Sunderland, General Manager of the Chatham-Kent Public Utilities Commission.
He added that both Matsik and Sunderland, working with him and human resources, "played an integral role in the recruitment process and demonstrated a true commitment to the ongoing partnership between our respective organisations."